About the H1
On site system for the daily on farm euthanasia of piglets and poultry. Ready to use with a semi-automatic process for a consistent result with animal welfare respect and easy to operate in focus. 
About the DS1
DS1 is the docking station for distributing control, power and foam agent into the applications. The connections and the fitting tubes are color marked for easy assembly. The DS1 is delivered with a specially designed rack for convenient and safe storage. The rack is mobile to enable the DS1 to be stored away when not used or moved to different places.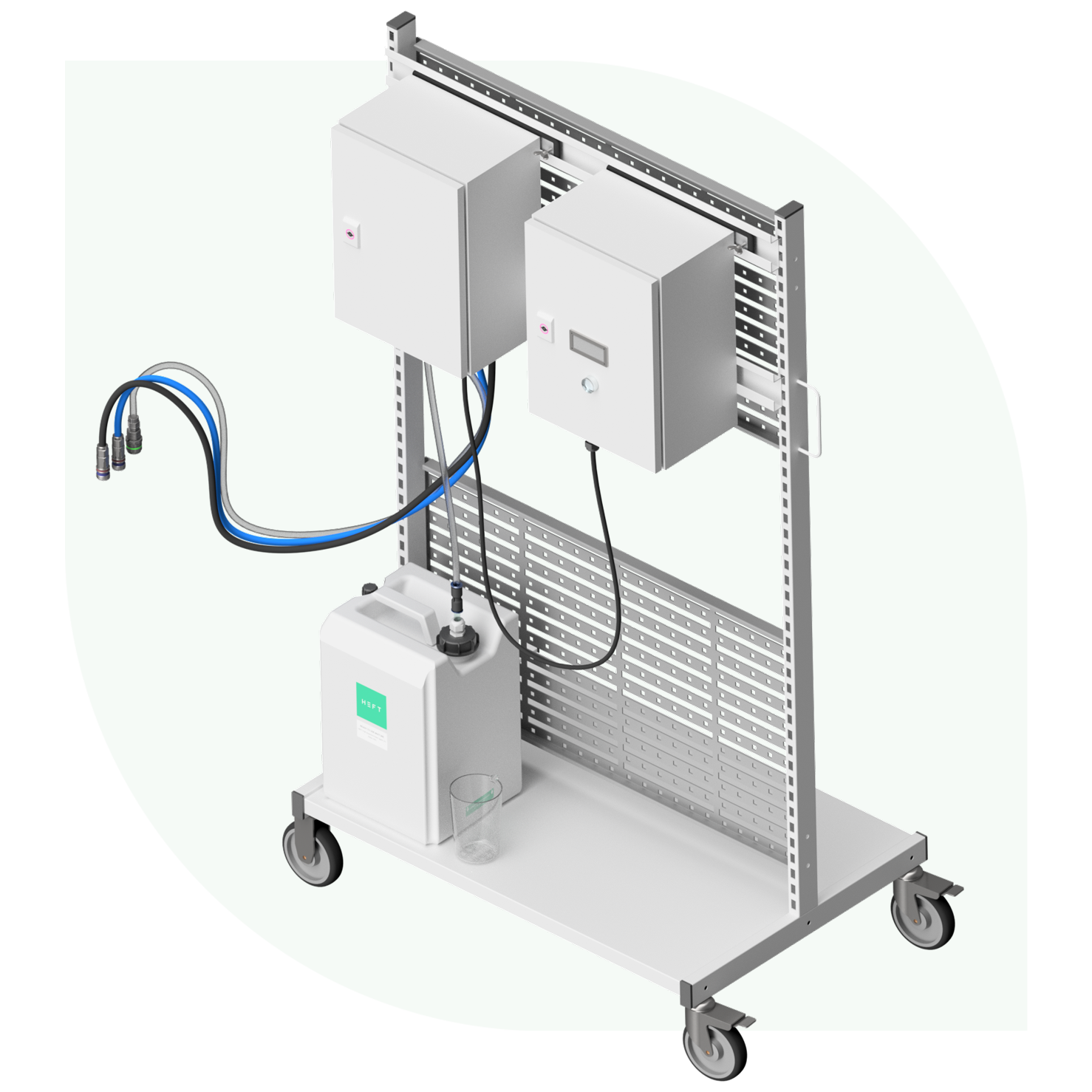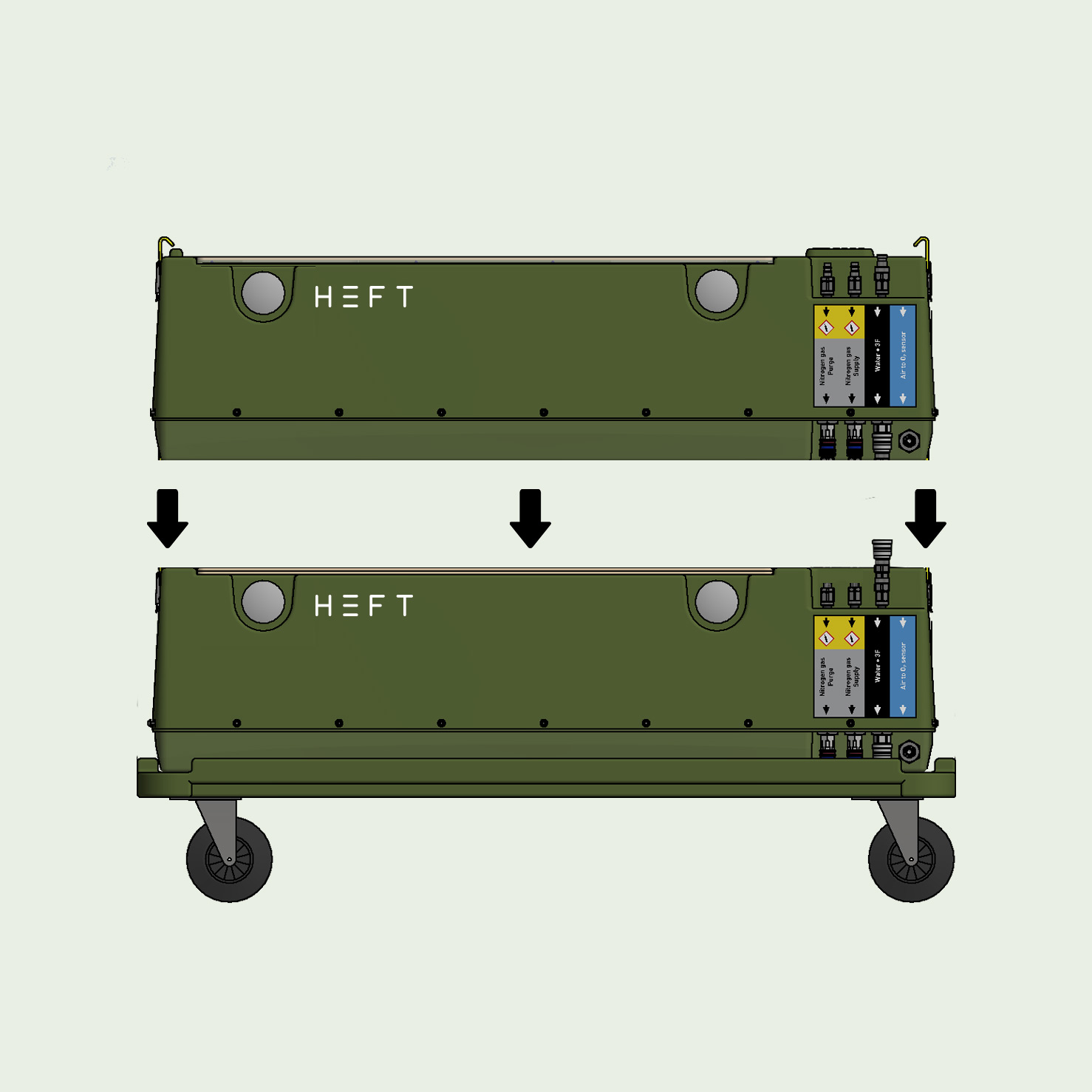 Scalable option
can be added
.
The H1 can be built with an extra layer on top, which makes the space adaptable to the size of the animals.