It all starts with our high expansion foam technology, where bubbles distribute an active substance to fill up a specific area or room. When the area is filled the bubbles break and exposes the substance to the surroundings.
This method lets the substance cover every single inch of the exposed area. Making it exceptionally useful for a wide range of situations.
When our method is used for ending animals' life, a system is filled with nitrogen captured in high expansion foam, when the bubbles in the foam break, the oxygen level in the air go in a swift instant from 21% to under 2%.
Air consists of 78% nitrogen and 21% oxygen. Animals have no receptors that make them react to the changed levels of nitrogen in the air from 78% to 98% nitrogen. They lose their posture and consciousness within 10-20 seconds, unaware of what is happening. The significant advantage of this procedure is that it is very quick, without any additional stress and pain.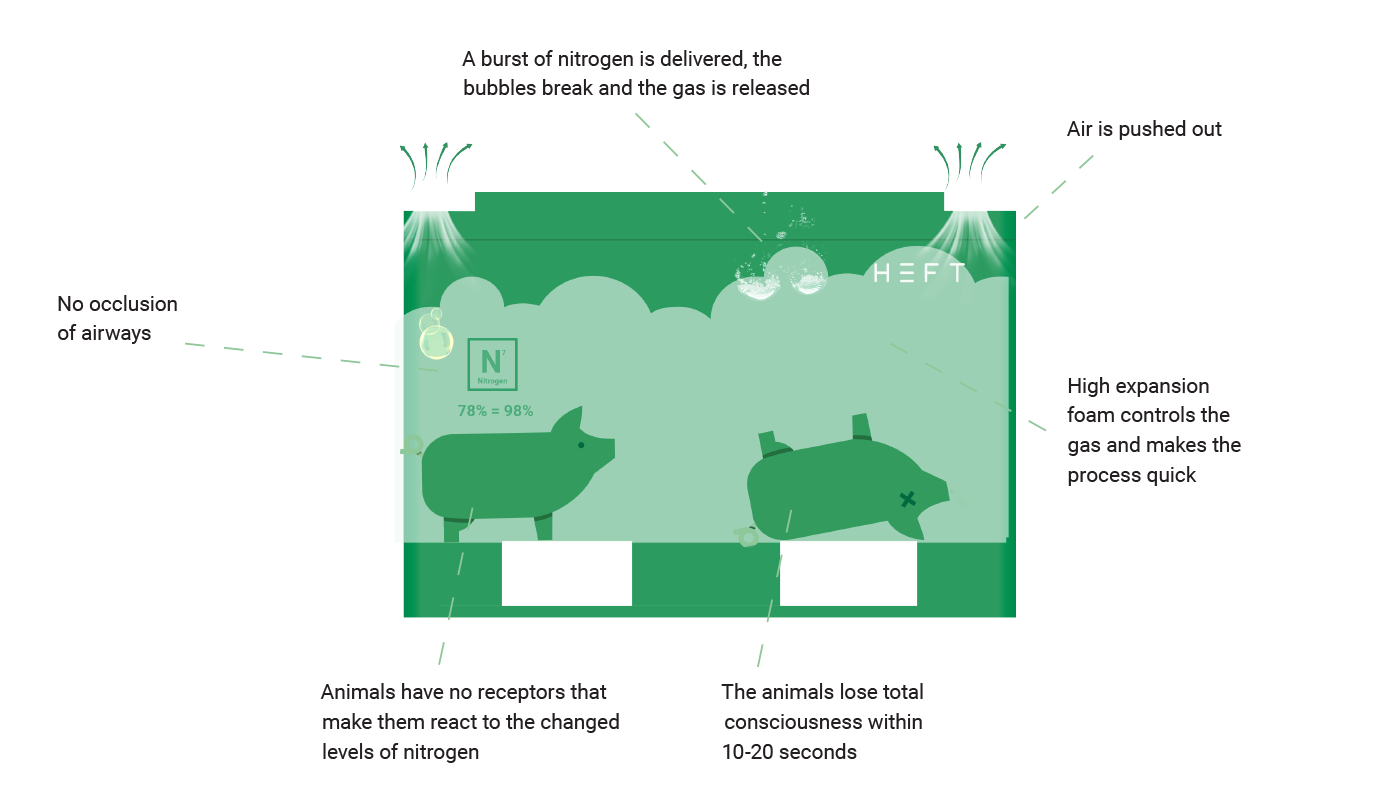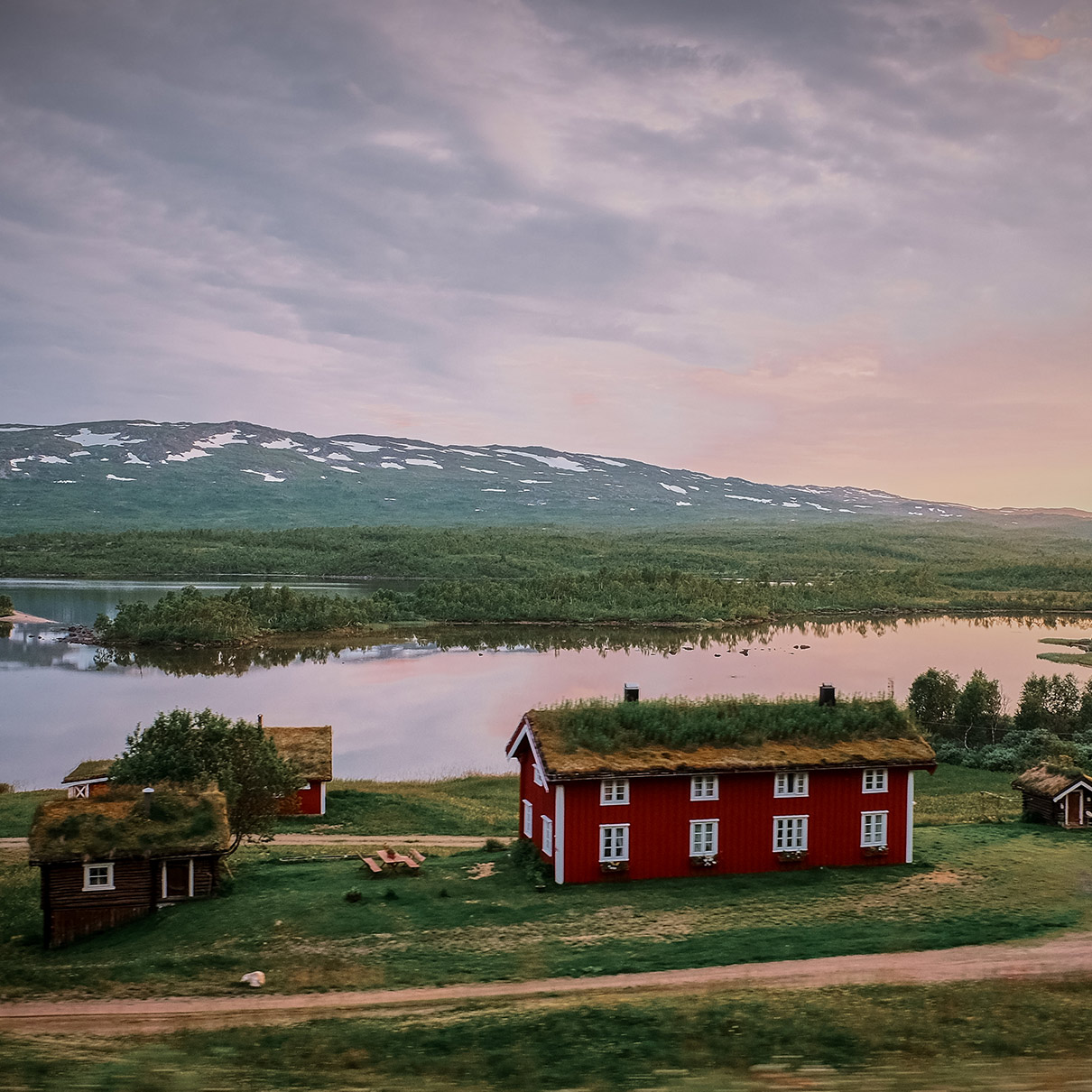 Innovation made in Sweden

.
HEFTs innovative solutions are all developed and manufactured with high quality to meet our standards as a Swedish product, but also to withstand tough surroundings at the farm. From the drawing board to the final product, each component is carefully selected based on functionality, origin and quality to create solutions with ease of use and respect for the animals.
Great benefits from
HEFT method
.