ROOM FOR
IMPROVEMENT,
TIME FOR
CHANGE.
Making farming in general and animal farming in particular more sustainable, is one of the biggest challenges of our time. With an increasing global population there is a growing demand for food. But there is also a growing concern for the environment and the treatment of animals.
We can't claim that we have the complete solution for this challenge but there is one important part where we can make a difference. It is the last step in the life of a farm animal. Whether it is the everyday routines on the farm or during an emergency response i.e., when a disease is spreading, maintained respect for this last step is our main focus. And a key part of our solutions and procedures which keep environment, staff and other farms safe and in the clear.
And we are committed to constantly improving these procedures. Doing what we can to make it as pain and stress free as possible. And let's be honest, there's room for improvement. And it's time for change.
COMMITTED SINCE CHILDHOOD
What started with a child's experiences when growing up on the family's poultry farm, has now grown into a global company, committed to improving farm animal management. A commitment that has been present ever since that six-year-old boy said to himself that "this could and should be done in a better way".
First-hand experience from farm life, and all things related to the steps and cycles of raising animals for food production, in combination with a will to change, is the core of our company.
And thanks to Harm Kiezebrink (no longer a six-year-old boy) and his many years of industry experience, we have developed innovations which makes a big difference in improving the last step in the life of farm animals. In everyday farm situations but also when emergency situations calls for it.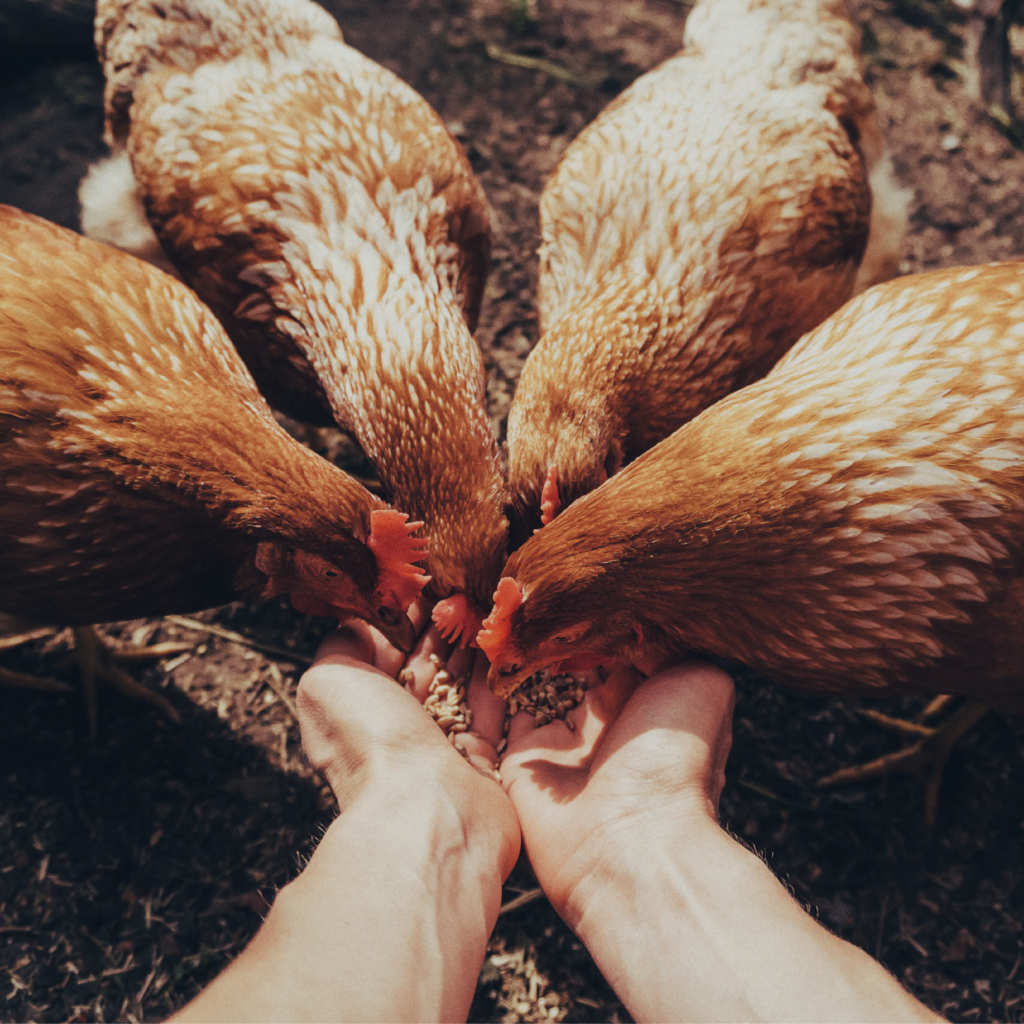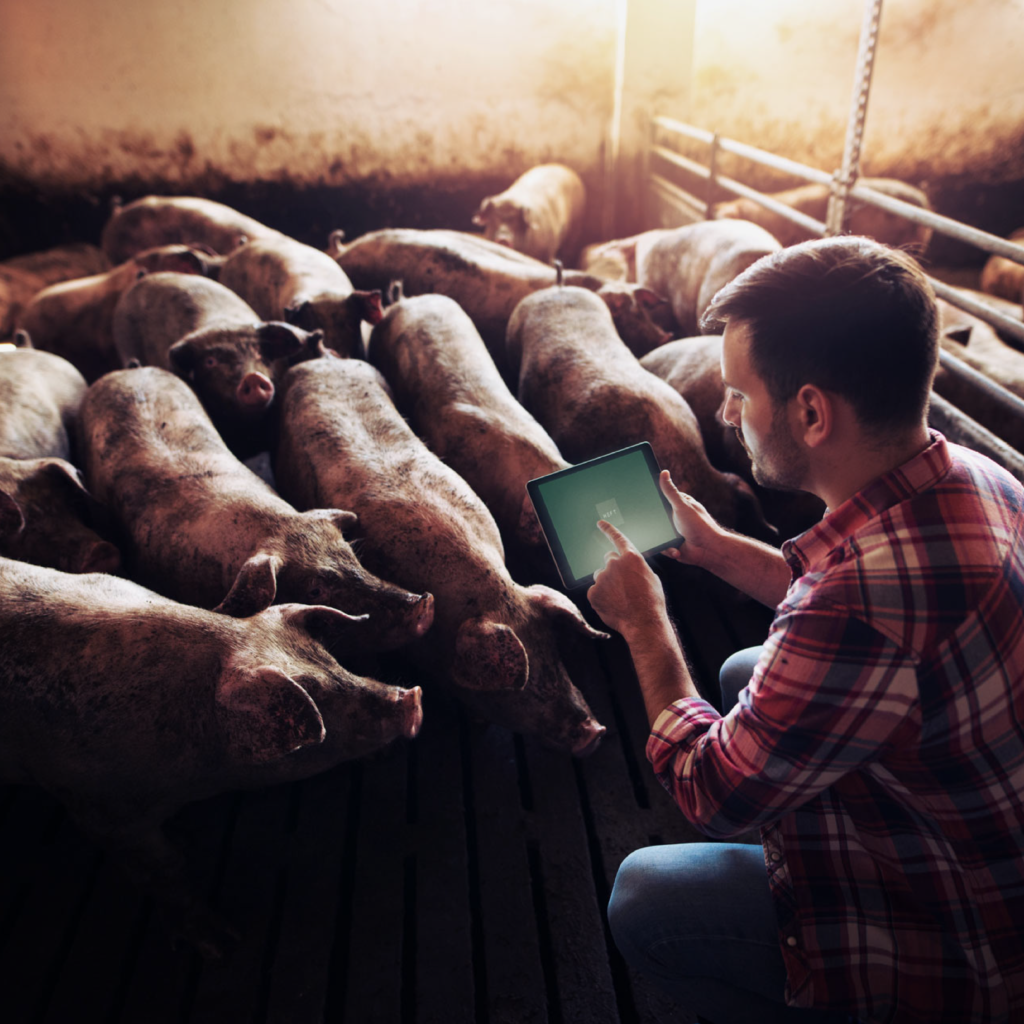 REAL EXPERIENCE AND SCIENTIFIC KNOWLEDGE
We have over 30 years of practical experience in managing and controlling emergency and outbreak situations globally. And true to our background we also have a vast experience on everyday on-farm routines. Where our technology improves handling for the animals. But also, for the people working with them.
Everything we do is based on science and on proven methods. These matters are too important to be left for guessing and assuming. Which despite rules and regulations is quite common even today. Especially in emergency situations where the end trumps the means and farmers are left for themselves to solve it.
We believe this is an unfair situation for all parties involved. But we have the means for a better end. Contact us and we will help you improve this handling. 
Handling farm animals always, without exception, include the ending of an animal's life. It may be a planned ending, or it might be necessary for reasons out of the farmer's control. Either way of these circumstances we believe that the end should be as pain and stress free as possible. We have concepts that ensure this is possible both in the daily handling and in more acute and larger situations.
ON FARM CONCEPT
SOLUTIONS FOR DAILY ROUTINES
Depending on the size of your farm and your normal routines ranging from a planned rejuvenation of the flock, injured or terminally ill animals we have the solution that will improve your everyday animal management. Our concept is fully scalable. When you expand your farm or your needs change, we just ad on new equipment to your existing On Farm solution.
EMERGENCY RESPONSE
LARGE-SCALE APPLICATIONS FOR EMERGENCY RESPONSE
To make sure that outbreaks are stopped in the shortest possible time and with maintained respect for the animals we offer HEFT Emergency Response, which is technical solutions to be  deployed if and when an outbreak occurs. The same technology can be applied for groups of animals or for one animal at the time. Species, size, age or other conditions doesn't matter.

We offer technology, traning and advising support for emergency response management routines. For emergency response HEFT is the ideal technical supplier.
Our High Expansion Foam Technology is used to create an nitrogen anoxia atmosphere as a mean to stun and end the life of animals. When doing this, the animal is placed in a container which then is filled with nitrogen captured in high expansion foam.  When the container is full, the bubbles are destructed by a nitrogen pulse. During this process the oxygen levels in the container swiftly goes from 21% to under 2%, which makes it an anoxia method. Animals have no receptors for nitrogen and do not respond to the sudden change and lose their posture and consciousness within 15-30 seconds.
This procedure goes very quick and without additional stress and pain. Our technology is safe for your staff to use, because only water, foam agent and nitrogen are used.
E-MAIL : INFO@HEFTINTERNATIONAL.COM
LET US HELP YOU IMPROVE YOUR FARM ANIMAL MANAGEMENT